KEEP COVID-19 Guidelines
Updated COVID-19 Camp KEEP protocols are below, based on County Public Health & CDC guidance for camps.
KEEP Covid Prevention Guidelines
Covid-19 Safety Letter
CAMP KEEP Programs
Residential Camp KEEP 2022-23
Camp KEEP plans to reopen residential programs in Fall of 2022. Upon reopening, KEEP Ocean will remain at its current location in Montana de Oro State Park. KEEP By The Sea will operate at Rancho El Chorro Outdoor School. This beautiful site, formerly run by the San Luis Obispo County Office of Education (SLOCOE), will serve students from both Kern and SLO counties.
2022-23 Camp KEEP Applications
Summer Series (July 2022)
Select districts joined us for a 3 part field trip series as part of their summer school coursework. During each day trip, students explored and investigated a variety of coastal ecosystem using hands-on science skills
Spring Day Trips 2022
Camp KEEP offered one-day in-person field trip programs for schools from April to June 2022! This program has ended for 2021-22.
One Day Field Trip Flyer
One Day Field Trip Application
Virtual Camp KEEP 2021-22
Our successful virtual program ended for 2021-22. It included virtual field trips, campfires, crafts, science adventure kits, & 3 live Zoom science lessons for each class.
Swipe or Drag to move Images
Camp KEEP Forms
We hope your child is looking forward to an amazing week at the Kern Environmental Education Program. Our staff is ready to deliver a once in a lifetime environmental experience.
These forms must be completely filled out, signed and returned to your child's school:
For Schools
Forms for children attending KEEP
Forms for chaperones attending KEEP
Information for schools to send home to parents
Forms to email to KEEP 2 weeks before visit
All forms must be submitted in an excel or Google sheet.
Specialized Health Care Needs
The Physician's Authorization to Attend Form is required for students with specialized health care needs to attend KEEP. Contact Assistant Superintendent Desiree VonFlue (661-636-4629) and your classroom teacher for the following:
Any medications requiring injections (i.e. Epipen or Glucagon)
Diabetes
Severe bee sting or insect bite reaction
Severe food or nut allergy reaction
Mobility limitations
Severe asthma (i.e. requiring nebulizer or activity restrictions)
Seizure Disorder
Respiratory Restrictions (i.e. respiratory conditions limiting activity)
Recent hospitalization
Other serious health conditions.
If your child has a serious medical condition, permission to participate will be determined on an individual basis. The KEEP campuses are an hour away from an health care facility, and KEEP does not have a school nurse. Your child's safety is a vital concern. Many of these health care conditions will require a medical shadow to attend with your child (free of charge). The sooner KEEP and your school is notified of your child's condition, the better!
Clothing and Equipment
Quick Tips for Packing
Proper footwear is a must
Dress in layers
Bring a warm hat, gloves and jacket
Students should label all clothing and equipment
Bring a good attitude about getting dirty
Optional Items
Camera, binoculars, sunscreen, sun glasses, 1 cap/visor for sun protection, backpack, flip-flops or sandals for shower, earplugs if you are a light sleeper, and a watch.
Testimonials
"I love Camp KEEP because it makes me feel alive"
"We had a fabulous time last week! You and your team are powerful! Our students come back very rich in knowledge in regards to environment conservation, love for ecosystems, and nature as a whole! Job well done! Thank you for adding to our favorite memories of KEEP!" – Kathleen Hansen, Superintendent Caliente Union Schools
"The program is excellent! Keep it going. This is my fifth time at KEEP and I have nothing but good things to say about it." – Teacher, College Heights
"Thank you for everything you do. Our kids will remember this experience for a lifetime. Thanks for making science come alive." — Cabin Leader, Standard Elementary
"I really enjoyed this week and learned so much. I was not offered this opportunity when I was young and I am glad I was able to experience it with my son. Thank you all so much." — Parent Cabin Leader, Berkshire Elementary
"I love Camp KEEP because you get to do fun stuff you can't do alone." — Stine School 6th Grade Student
"I love Camp KEEP because you can go out in nature and interact with it….and because of all of the hands on experiments." — Elk Hills 6th Grade Student
"I love Camp KEEP because it not only teaches science education in a way that is hands-on and fun, but it also allows the children to build friendships and develop life skills." — Parent Chaperone, Elk Hills School
Camp KEEP Sponsors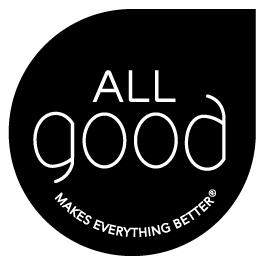 Swipe or Drag to move Images
KEEP Foundation
The KEEP Foundation is made up of local business and community leaders. The Foundation exists to promote and support the program through various fundraising efforts. In the 2018-19 school year, more than $40,000 was raised for the Foundation's "Campership" fund that helps send students in need to camp.
The KEEP Foundation exists to . . .
Promote a greater respect for our environment
Provide non-advocacy environmental and scientific experiences for our youth
Support ongoing program needs
Expand public and corporate awareness of and participation in KEEP
If you are interested in contributing to the Camp KEEP Foundation, please contact:
Desiree Von Flue, Program Director
c/o KEEP Foundation
Kern County Superintendent of Schools
1300 17th Street; City Centre
Bakersfield, CA 93301
Members of the KEEP Foundation board of directors are:
PRESIDENT
Ursula Ripley – Chevron
VICE PRESIDENT
Rob Meszaros – KCSOS
SECRETARY/TREASURER
Desiree Von Flue – KCSOS
DIRECTORS
Tom Alexander – A-C Electric Company
Jim Bartleson – County Board of Education Appointee
Terry Bartz – Frito-Lay Inc.
Jerry Caneta – KCSOS
Gary Chambers – A-C Electric Company
Steve Grove – Applied Technology Group, Inc.
Fred Hrenchir – Hrenchir Safety Consulting
Kathy Jackson – Retired
Steve & Anita Layton – E & B Natural Resources
Lindsay Bentley – 6th Grade Teacher